Advantages and disadvantages of export-import trade
Export and import trade plays an important role in the economic growth of any country. As the international trade process becomes a necessity for every country, export and import trade becomes very promising and rewarding. There are two sides to every coin. Any business model has its advantages and disadvantages. Let's quickly jump to the main points. Now let's discuss what are the advantages and disadvantages of export and import trade?
Export trade advantages.
1 Opportunities.
Whenever a new attractive product is launched, it attracts the attention of all importers and entrepreneurs around the world. At such times, the chances of getting maximum profit from your new ideas and innovations will increase and your export trade will become very profitable. Suppose again that any importing country has an irreplaceable regular product, you can surely put it into your product after adding more good elements to it.
2 Big importers bring huge profits.
According to the latest trends and fashions, even if your own country does not accept your goods, then you have other countries as well. This is what Export is all about. Generally, other countries will only import products in large quantities, so exporting products is very profitable.
3 Government bonus benefits.
The Indian government promotes the export of goods and they support the largest exporters in many ways. Growth is benefited as importers pay us from countries different from our own.
4 Lower production costs.
Another benefit of exporting is that it reduces the cost of manufacturing. When you export a product, you are exporting the product in bulk and mass producing or manufacturing the product will reduce the cost of production.
5 Establish global recognition.
When you export your products, your products are sold to different countries and you become a global brand. Your brand gains global recognition, so people find it more trustworthy. The more people are familiar with your product, the more profit you will make.
Disadvantages of export trade.
1 Foreign exchange rates.
Profitability can be affected by fluctuations in foreign exchange rates. In the long run, this does have a significant negative impact on the export business.
2 Economic or political conditions.
The political and economic conditions of the importing country may not remain the same every time, as the situation is always changing. As a result, export business is severely affected due to negative changes in the importing country.
3 Tensions between countries.
Recently in India we have faced a trend of boycotting China and although Indian exports have increased, it is still in the early stages and Chinese exporters have suffered significant losses.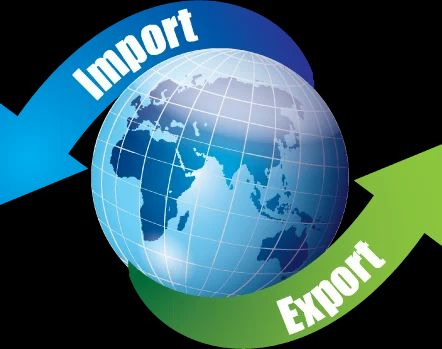 1. Cost savings
The reduction in manufacturing costs is a super beneficial point for imports, which will save costs despite the dependency that will be created. It is easier to import products from other countries than to manufacture them.
2. Star Importer
Importing unique new products helps the importer to get a firm foothold in the market. Whoever imports new and good products becomes the leader of the import and export market.
3.Acceptance
While importing quality products, people really accept good quality products. Nowadays, the world is changing every day, likewise, if you change the fashion or import different quality products, then people will surely accept it easily.
1. Dependence on other countries emerges, which is not good for the exporters and the growth of the country.
2. The mentality of manufacturers becomes discouraged.
3. Things get worse in this country's emergency period.
As I mentioned, there are pros and cons to everything in life, and the same is true for the import/export industry. It's all up to you, whether you want to rock the world or lose everything in the export or import trade. Don't worry, join hands with JIKEship and get practical step-by-step trade guidance.